Gender pay gap

report 2022
What is the gender pay gap?
The gender pay gap is a calculation of the difference between women and men's average pay and bonus across all roles within the business.
Our gender pay gap is driven by the fact that for the time period of the report, most of our more senior roles are filled by men whilst outside our senior roles we have a 49% female / 51% male split.
To close the gap, we want to have a gender balanced population at senior levels of the organisation.
This report provides our statutory data, which we're required by law to report to the government each year, along with a clear explanation of the figures and what we're doing about them.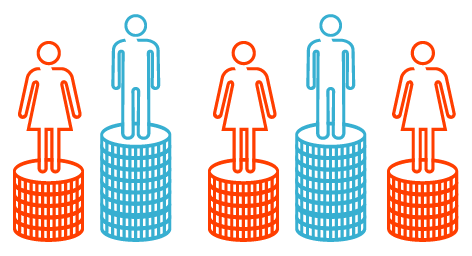 Closing the gap
Here's some of the activity and commitments we've put in place over the last year to support greater gender diversity:
Explore the full report
The government's mandatory gender pay gap reporting requirement is the disclosure of four prescribed statistics:
Mean and median gender pay gap
Mean and median bonus gap
Proportion of women and men receiving a bonus
Proportion of women and men by quartile pay band