Suitability:
A guide for financial advisers
Hubspot form settings
Change the portalId and formId numbers in the code below
Portal id: 316077
Form id: 5483a7dc-f812-444d-ba87-b5ffbe3a1dfd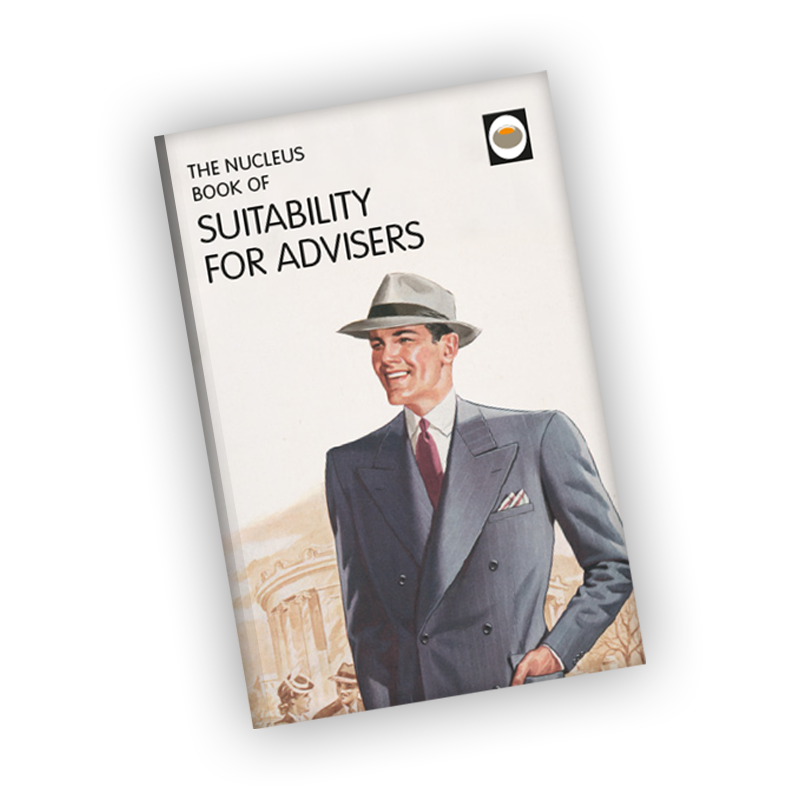 Suitability: A guide for financial advisers
In recent times we have seen a range of regulatory changes and reforms from pension freedoms and defined benefit transfers, to MiFID II and product governance. Suitability has been impacted by all these changes and the concept of suitability has expanded to touch on every aspect of advice and financial planning.
Suitability is the cornerstone of developing a consistent approach to advice, and extra reassurance to your clients that the recommendations you are making are the right ones for them. Suitability is the framework to deliver great client outcomes.
Nucleus has compiled this white paper, together with ex-regulator Rory Percival, so that advisers can see the rules that relate to giving suitable advice in one place.
The Nucleus book of suitability for advisers
This delightful book is the first of its kind and has been designed by Nucleus to help advisers with the world around them.
The retro pictures and pithy comments are intended to be tongue in cheek. For more highbrow content, check out the Nucleus white paper, Suitability - A guide for financial advisers.
What advisers should consider
Is there a demonstrably better alternative than what is being recommended to the client? If so, the FCA is likely to deem this unsuitable.


If a restricted firm can't offer a suitable investment option to a client because of the nature of the restriction, it should not advise on the next best option.
Suitable advice needs to meet clients' objectives and reflect where there might be conflicting objectives. For example, advice to cash in a pension may be suitable if the options are discussed in a balanced way, the adviser corrects any factual errors in the client's understanding, and the disadvantages are clearly explained.
Advisers should avoid the 'sheen of suitability', where they are inappropriately influencing the client's objectives to suit a recommendation an adviser has in mind.


Value for money can be difficult to judge. Where a recommendation carries additional cost, this needs to deliver value in line with the extra cost and be relevant to the individual client.
When assessing the level of risk a client is willing and able to take, advisers should consider attitude to risk, capacity for loss, investment knowledge and experience and the level of risk needed to meet clients' objectives.
If a recommendation is more expensive than the client's existing investments, advisers should be able to spell out why the new solution meets their objectives more effectively.


Advisers may want to adopt a red-amber-green system which guides the firm's approach on recommendations that cost more, for example where a new investment carries additional costs of up to 0.1 per cent a year, between 0.1 per cent and 0.5 per cent a year, and over 0.5 per cent a year.


On DB transfers, consider keeping a register of cases where the advice is stay put (and producing a suitability report to support this) as well as a record of cases where the recommendation is to transfer.
Sign up to our suitability masterclasses
with Rory Percival
Suitability is probably the single most important rule for financial advisers. To complement our suitability white paper, which is available to download now, we are pleased to be facilitating an informative and interactive masterclass led by consultant and former FCA technical specialist, Rory Percival.
In this workshop, Rory will explain the FCA's approach to assessing suitability. This will include discussing the key questions the FCA ask when undertaking a client file review.
Spaces for this masterclass are limited and will be offered on a first come first served basis.
Download our suitability white paper
Get your copy of our guide to suitability for financial advisers.
Suitability on illuminate online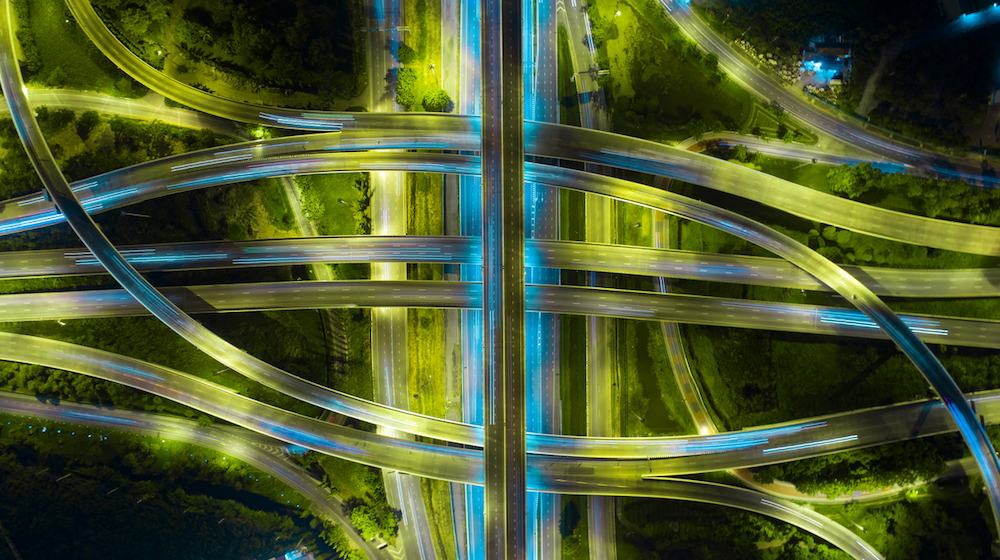 It's been over a year since the product governance (PROD) rules were introduced, yet there are still a number of firms that have their heads in the sand when it comes to compliance.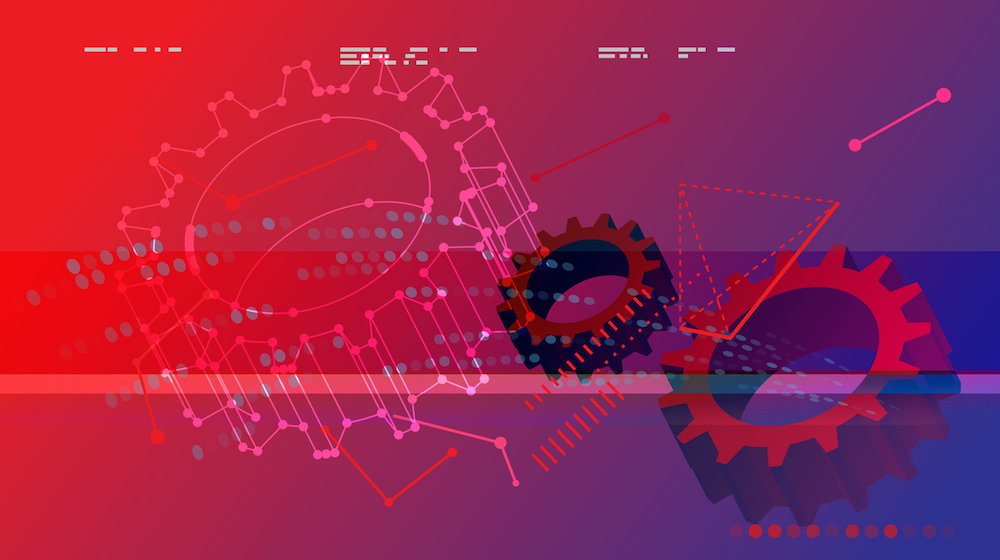 Being honest, I used to be quite 'anti' client segmentation. While we probably did it at some level internally, we never went in for that whole 'gold, silver, bronze' level of service.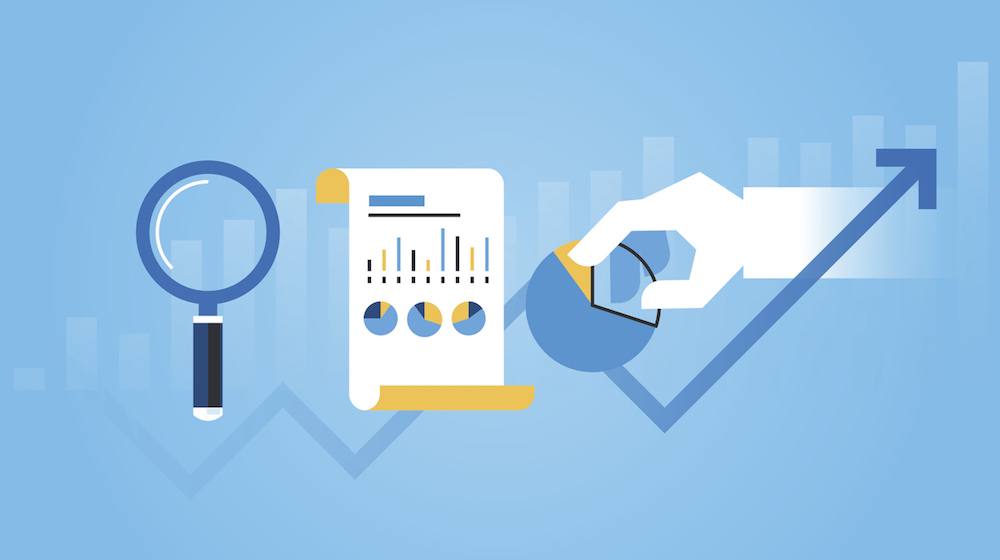 We are a relatively small firm serving a niche group of clients, and consider ourselves to be financial planning-led rather than product-led. It's our belief that we'll generally reach the right solution for clients every time, matching the client's needs to the most appropriate solution.