User sessions
Our user session events are aimed at those who use the platform on a day-to-day basis. They are held regularly throughout the year and are a chance to find out more about upcoming developments, see demos of new enhancements before they go live and provide us with your feedback.
There are also opportunities to share best practice and give us suggestions for developing the platform. We often provide training on new tools and features as well as some training on the basics for anyone completely new to the platform. Whether you're a long time user or new to Nucleus there's always something new to learn.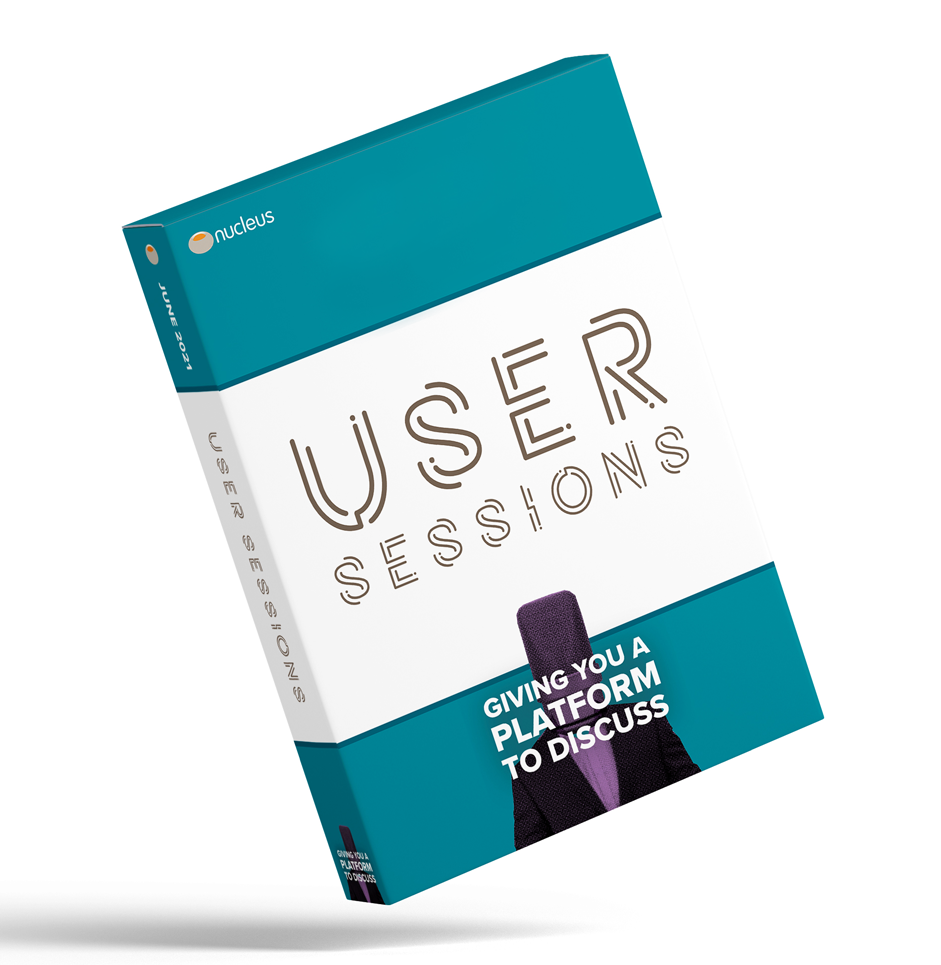 Our latest user session was held online on Tuesday 30 November, if you couldn't make it you can still catch-up with the full event recording. The event featured service and platform updates from Val Rogerson, Head of client relations and John Walls, Head of proposition as well as a busy Q&A session.